Queuerite News
Philippine Airlines uses QueueRite System at the Travel Madness Expo 2014 at SMX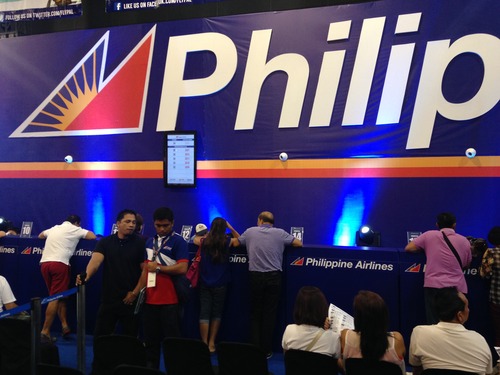 The long-awaited Travel Madness Expo 2014 kicks off at 9 a.m. today (July 4) at the SMX Convention Center, Mall of Asia, Pasay City, where dazzling entertainment numbers preceded by a colourful dragon dance await the thousands flocking to this event to join its festive opening rites.
The throng of visitors includes the who's who in the tourism industry and the traveling public seeking some huge discounts and freebies that are made available at an incredible extent only in Travel Madness.
Leading in the industry showcase are Philippine Airlines, Bank of the Philippine Islands, TLC Skycable and Resorts World Manila as major sponsors, and Duty Free Philippines, Smart International, Asia Miles, Cathay Pacific and Resorts World Singapore as co-sponsors.
The visitors are also entitled to a chance for a share of the P270,000 worth of discounts that will be raffled off. At stake in the raffle draws are 90 pieces of Extreme 3K Price Cut certificates, or 30 for each day of the event.
Source > http://www.mb.com.ph/travel-madness-expo-opens-today-at-smx/